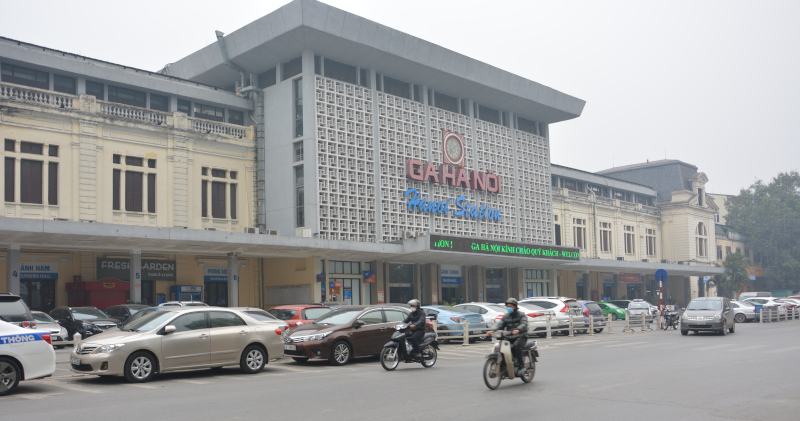 Timetables of the north-south railway between Hanoi and Ho Chi Minh – City (Saigon) 2019/ 2020
To download the timetable as .pdf click here (right click and select "save target as")
Left column from north to south (Hanoi – Saigon), right column from south to north (Saigon – Hanoi)
The upper line shows the planned total running times of the trains for the line Ha Noi to HCM/ Saigon o.u. Please note that these are between 31 and over 37 hours. (Track length about 1700km, speeds often only at about 50 km/h, especially in Hanoi even far below that, because the trains run through normal residential streets).
The intermediate stations of the Vietnamese North-South line are indicated with departure times. Compared to the European "standard gauge", the trains in Southeast Asia are narrow-gauge with one meter gauge.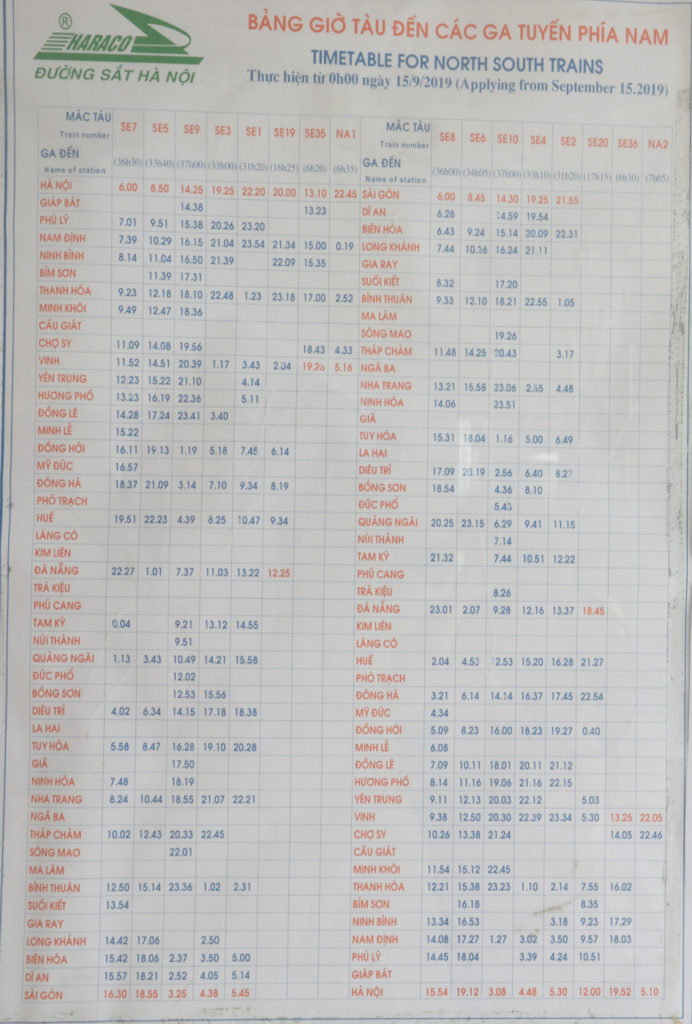 The ticket – purchase in Vietnam
You can buy tickets for short distances directly at the railway counter as long as contingents are available. The passport is required when buying tickets, as each ticket with a fixed seat is reserved for one person.
Sleeping coaches are recommended for longer distances overnight. For this you should apply for the coveted sleeping car tickets a few days in advance. This can also be done directly at the station, if tickets are still available.
Through agencies (travel agencies, hotel reception, etc.) you can also get sleeping coach tickets, sometimes even after they are sold out at the train station. Most of the sleeping coach places are rented by private companies, which have their own contingents. However, these are much more expensive than the railway's own seats.