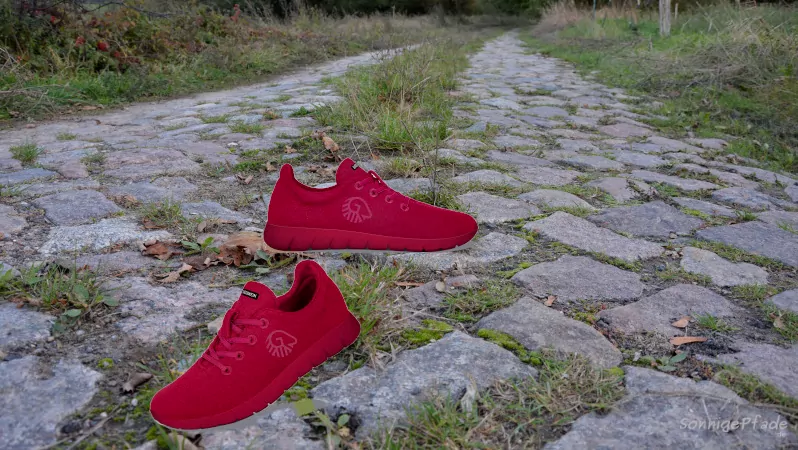 Everyday wool shoes of merino wool for indoors and outdoors
Our well-being is quite strongly dependent on the condition of our feet. Sometimes we challenge them quite a bit and it is not always comfortable. But they deserve attention – everyone knows that by massaging the reflex zones on the feet many other parts of the body can be influenced. When the feet are doing well, there is a good chance that we will also feel better overall. If we have ever "got cold feet", a footbath often helps us – both when we really have cold feet and in the sense of the proverb – we can achieve a far-reaching relaxation through a warm footbath. If you have a tight foot, you should get rid of it as quickly as possible and make sure you are comfortable – e.g. with Merino Wool Shoes.
[contains advertising]
Merino wool shoes – Table of content
Pleasant foot climate with light shoes in Merino wool – no chance for sweaty feet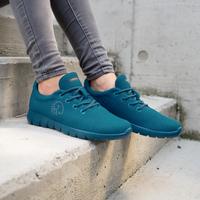 Merino woollen shoes can help here, which provide a pleasant walking atmosphere for the feet. You no longer need to wear socks in your shoes. Because natural merino wool has unique properties that cannot be matched by any chemical product. The fibres of merino wool ensure temperature balance – they warm in winter and cool in summer. They can also absorb and transfer up to 33% of their own weight in moisture. Thus, sweat is drained and the skin of the feet feels dry. Bacteria cannot settle on the surface of the wool fibres – it has an antibacterial effect. Together with the movement and aeration of the wool fibres, these properties prevent the formation of odours. It is light and skin-friendly – your feet will thank you for it.
The Austrian family business Giesswein* has developed wool products over 3 generations. Many years of know-how, animal welfare oriented wool suppliers and modern technologies have made it possible to produce high-quality merino wool shoes for outdoor use.
If you are interested in delivery to USA, Mexico, Australia or New Zealand, please feel free to visit the International Store us.giesswein.com*
outdoor – merino wool shoes
Colors and color combinations for wool shoes according to your personal preferences
The Merino wool shoes are available in a wide range of colors, depending on the model and whether it is the ladies' or men's version. Merino Runners for women is the most colorful shoe with up to 17 colors, while the half-height Merino Wool Boots are only available in subtle shades of black and gray, dark blue and sand melé. It is also possible to set accents with differently colored laces* as desired.
For fans of brightly colored shoes, the selection is very lively: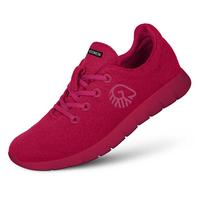 Friends of discreet shoe colors and color combinations will find eight shades and contrasting sole combinations: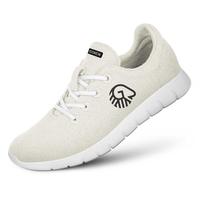 The following four color shades are available for nature-lovers with colors for "outdoors":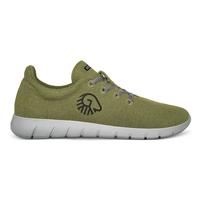 Merino Runners – Low wool shoe in many colours
The Merino runners* is a low shoe for men and women with wool felt upper and EVA outsole. An exchangeable footbed made of merino and vegetable oil enhances the comfort of the shoe. It can be washed in the washing machine at 30°C and looks like new after air-drying. The use of merino wool is also effective against sweaty feet.
In the women's version*, up to 17 different colours and coloured laces are available. The selection includes lavender, petrol, turquoise, jeans, arctic white, khaki…
The men's version* offers 14 colours.
Merino Wool Knit – A shoe with a knitted surface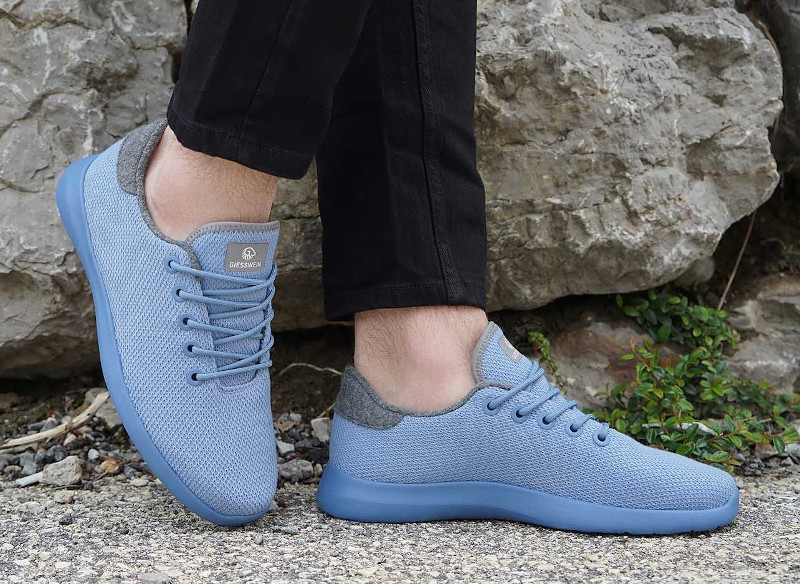 The Merino wool knit* is a further development of the Merino runner with an additional layer of knitted wool. This determines the structure of the surface of the shoe, which has a stitch pattern. The inner lining is a Merino wool stretch. The shoe with Merino upper and EVA sole weighs around 550 grams. For women* 12 different colours are available. Among them bright shades such as henna, sky blue, flame red, burgundy, lime…
The men's version* varies between 9 colours.
Merino Wool Boot – half-height wool shoes for colder days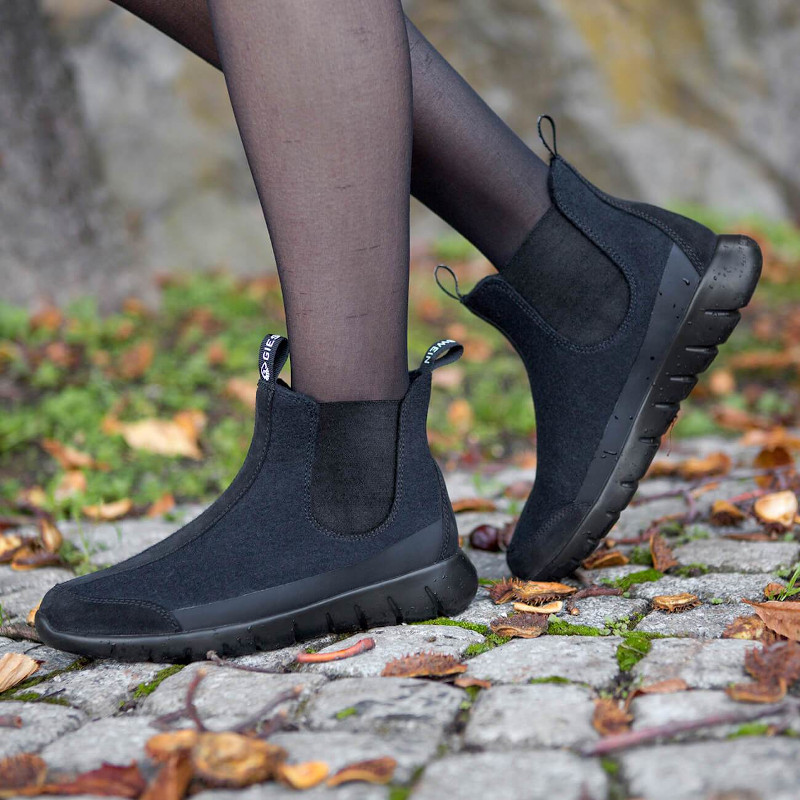 For the colder season, the ankle-high Merino wool boot * is intended. These are Chelsea-style boots with a full-length Merino felt shaft and an elastic insert on the side. Warming Merino wool encloses the foot up to over the ankle. There are 5 colours to choose from for this model.
All "outdoor" shoes from Giesswein are water-repellent due to the wool grease lanolin. They can also be washed in the washing machine at 30°C (remove footbed). Please do not put them into a dryer, but air-dry them.
Wool house slippers – Comfortable from morning to night
Long known are woolen slippers for home use – warming slippers are popular everywhere, especially in the cooler season. The slippers presented here are made of pure virgin wool felt with natural rubber sole. A lightweight wool felt midsole provides a wonderfully cushioned walking sensation.
There are both classic "felt slippers" among woolen slippers and ankle-high closed models. Because the preferences are different. Some people have to switch frequently between street shoes and slippers and prefer to be able to slip quickly into half-open slippers. Or even for the occasional rest in between – quickly slipped out of the shoes, put the feet on the sofa and covered with the wool blanket*. This is easier with felt slippers.
But those who are constantly active and whirl around the house, certainly prefer the solid half-high woolen shoes, which warmly enclose the feet all day and give more support. These shoes even often have a knit cuff as a warming finish over the ankle.
Wool slippers for ladies
The selection of woolen shoes for women* is higher, as is usually the case with fashionable items – both colors and design of the models are more variable and meet the higher demands. Various forms are available from slippers to woolen shoes to ankle-high boots. And these also with thin soles, where walking almost feels like going barefoot or in thick sturdy soles, which can also manage a few meters across the snowy yard. Some models of the house wool shoes are anyway "unisex", so "wearable" for both men and women.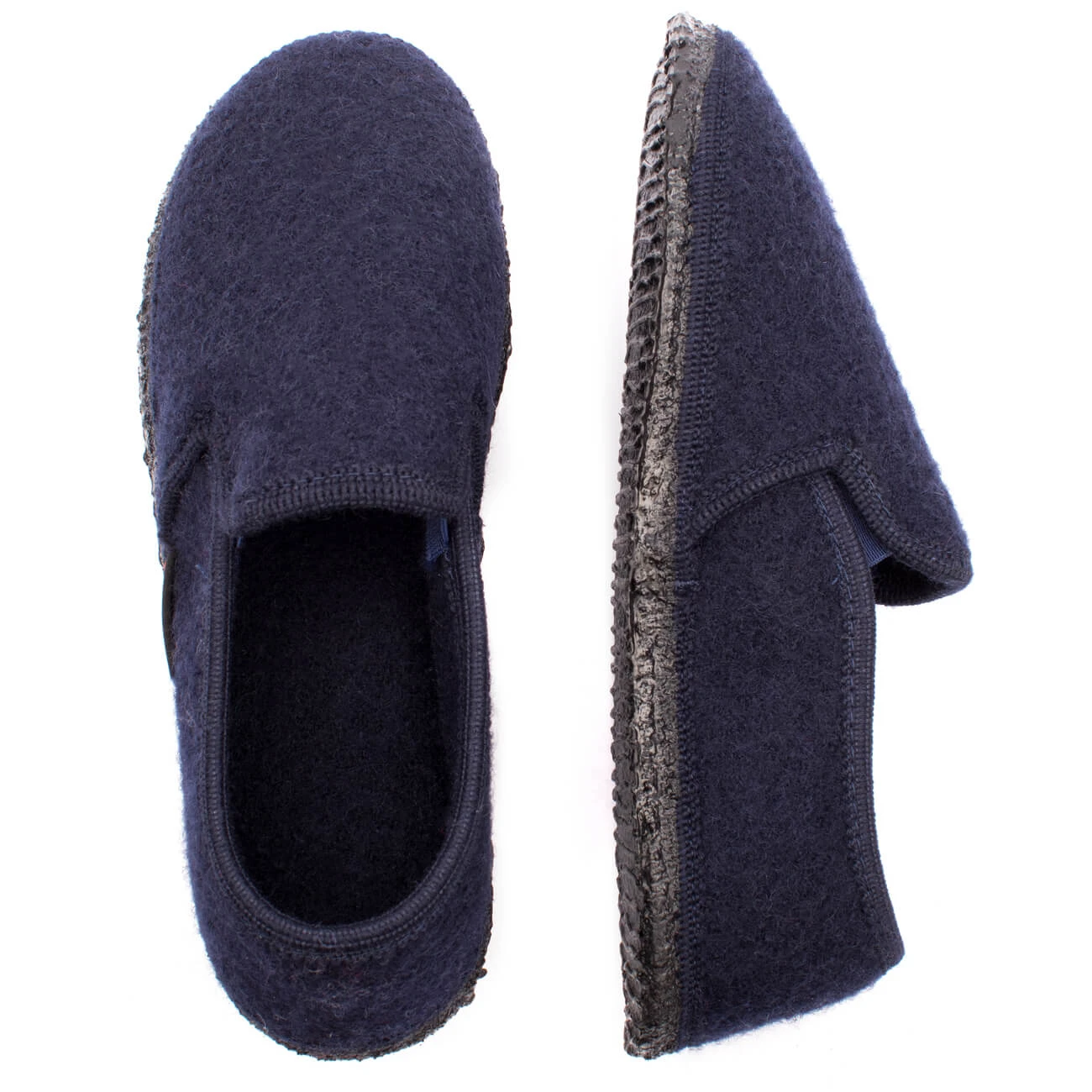 Slippers for men – not only wool
The choice of materials for men's slippers* is broader.
There are not only the classic Walk felt slippers made of virgin wool, but also some models made of cotton and even leather. The range of models is roughly comparable with the women's woolen home shoes: shoe / slippers, low shoes and ankle-high cottage slippers. In the latter woolen shoes, the cuffs above the ankle are also finished with a knitted cuff.
[sorry, not all types of shoes are always available]
Other merino wool products for a cozy life – jackets, clothing, blankets, pillowcases…
Merino wool is a high-quality natural product. Therefore, the employees of the Giesswein company make sure that all wool is used without waste. In addition to shoes, a number of other merino wool products* are manufactured – merino wool knit jackets* and caps for men and women's clothing*, warm, cuddly wool blankets, pillowcases, bags, hot-water bottle covers, slippers…
Family business with sustainability approach
The balancing act between a traditional family business and globalised production, between the competitive pressure of the world market and sustainable production processes also affects Giesswein. At the company's headquarters, for example, design and research into product characteristics are carried out. Only a small part of the actual production takes place in Austria. Also the wool does not come from Tyrolean sheep, but from contractual partners in Uruguay.
For wool production, the company owners have exclusively selected sheep farms that adhere to high animal-ethical standards and are certified to work without mulesing methods. In addition, up to 90% of the water used in wool processing is reused. The production of shoes in larger quantities is mainly done in Vietnam. However, according to Giesswein, this is done in close contact with the producers and with modern production facilities in compliance with European standards. A purely local production in Austria with domestic wool and own workshops is currently hardly possible under the conditions of global markets.
Source product photos: Manufacturer
Reference to * advertising links
Some of the links in this article are so-called affiliates – left and marked with *. These lead to an online shop. If you follow the link and buy something, I get a small commission for it, which helps me to run this blog. Nothing will be more expensive for you, because the commission has already been taken into account in the pricing.