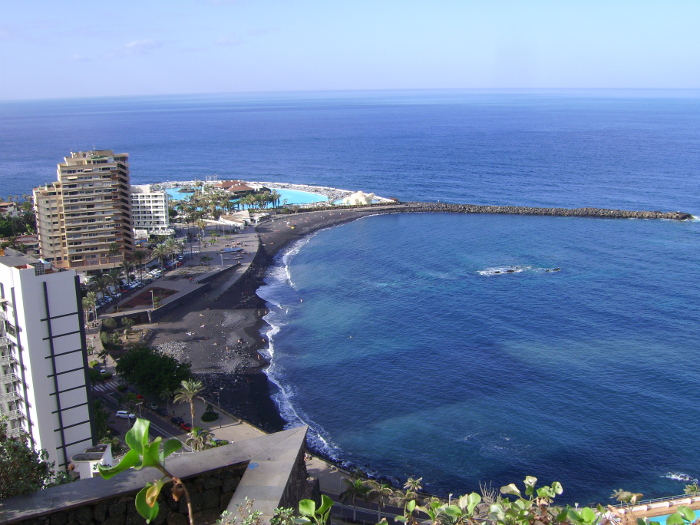 Tenerife has a lot to offer – not only beach, sun and sea. Some of the cities are very worth seeing and the nature is in some parts uniquely beautiful.
The area around el Teide – the highest mountain of Spain with 3715 m, is a national park, furthermore there is a biosphere reserve in the northeast with the peninsula Anaga, which also includes the beach Las Teresitas north of Santa Cruz.
Tenerife – Content overview
Cities at Tenerife
Santa Cruz de Tenerife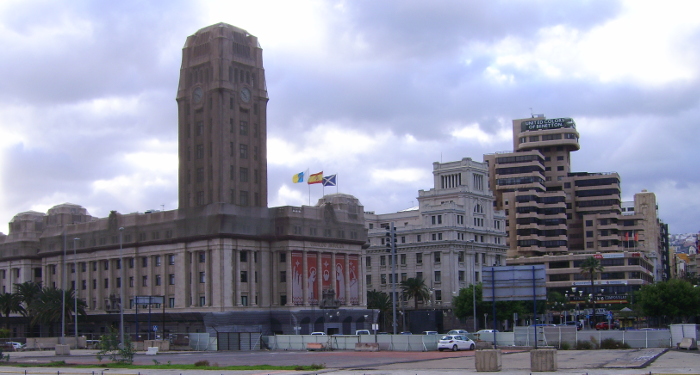 The island capital Santa Cruz de Tenerife is not the pearl you have to see. It is the business centre of the island, has an extensive industrial harbour area, large department stores and many commercial facilities. In the city centre there are already some nice shopping streets. There is also a large marina, where both permanent residents from all over Europe have their yachts, as well as cruising sailors who stop over before jumping over the Atlantic. With a little bit of luck you will find a chance to sail here. The chances of crossing the Atlantic from here are relatively high, especially at the end of November. Because then the sailors start to the Caribbean, after the hurricane season has ended there.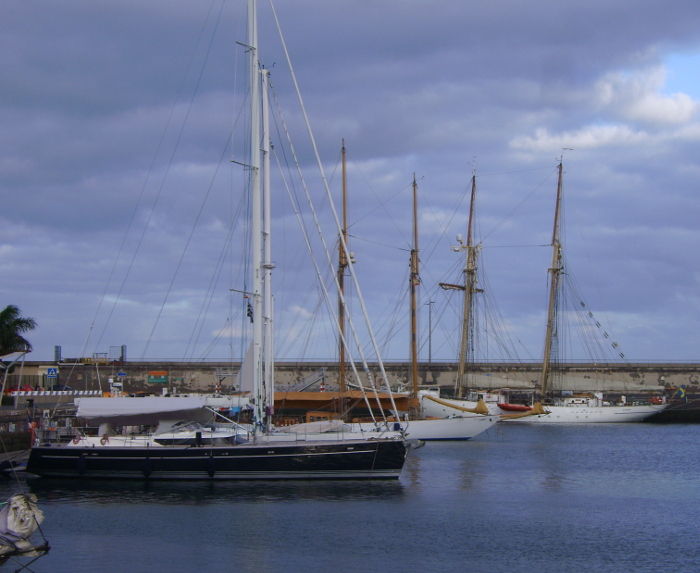 Ferries from Spain and Gran Canaria dock in the neighbouring passenger port, as do regular cruise ships from all kinds of shipping companies.
Architecturally striking is the Auditorio de Tenerife "Adán Martin" concert hall located at the port exit. A few metres further south, there is a palm garden "Palmetum" on the coast. Beside the Auditorio, there are some big stones on the embankment for the bank reinforcement. Many unknown artists have painted on them with oil chalk the portraits of musicians from all over the world and from all eras – from Beethoven to Jimi Hendrix are all present.
Another modern building, built into the ascending slope is the Tenerife Espacio de las Artes (TEA), an exhibition building for modern art, cinema and events, which also houses the municipal library. You can look into the reading room from above through the large glass walls in the central corridor. You should find out which exhibitions are currently on display – this can be a real enrichment for your visit to Tenerife.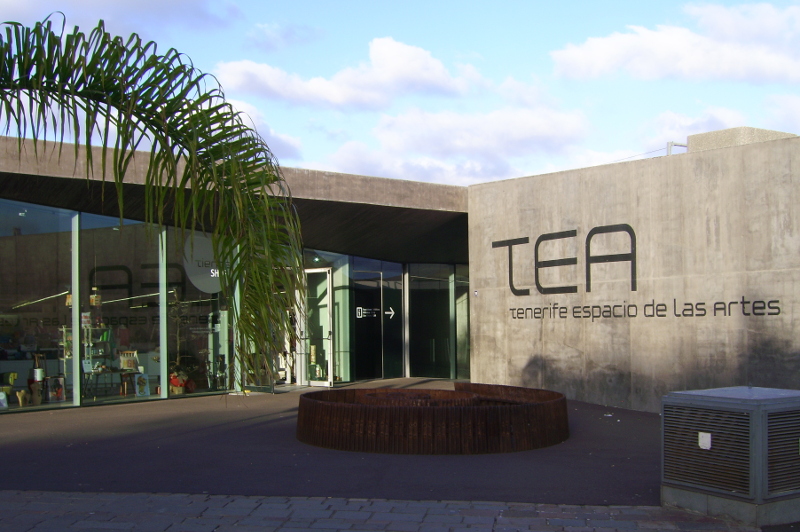 San Cristobal de la Laguna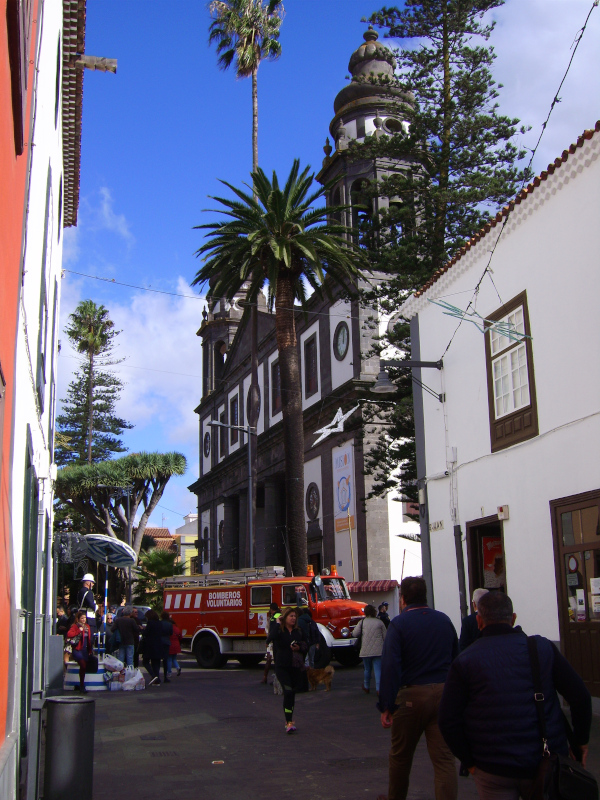 The twin city of San Cristóbal de la Laguna (mostly just called La Laguna for short), located on the mountain to the west, has been a UNESCO World Heritage Site since 1999. The city is to a certain extent the "spiritual centre" of Tenerife – it is a bishop's seat and university city.
From Santa Cruz you can reach it with city buses, but the best way is to take the modern tram. Take the tram to the final stop "Trinidad", then you are right in the centre of the old town. There are three streets in particular, where almost every house has a special history. Since the quarter is essentially car-free, it is easy to immerse yourself in a historical atmosphere.
After a chaotic building activity in the 15th century, the city council decided in 1497 to plan the expansion along straight, regularly crossing streets, which was in line with the ideals of the Renaissance in Europe. Thus a new town centre was created by the end of the 16th century. However, the development of the city stagnated during the 17th century, a situation that was particularly reinforced in 1721 when the seat of the island's Capitan General was moved to Santa Cruz. But in the 18th century a flourishing art and cultural scene developed, supported by influential patrons.
If you are interested in architecture, art and culture, at least one day or longer in La Laguna is definitely worth a visit.
Puerto de la Cruz
Puerto is located on the west coast of Tenerife, towards south and east closely surrounded by mountain ranges and even built into the hillside, it is strongly exposed to the north-westerly winds. This is why the red flags are often up on the beaches, thus bathing is prohibited, as the surf and strong currents can quickly lead to bathing accidents. Moreover, it is by far not as hot as at the southern tip of the island.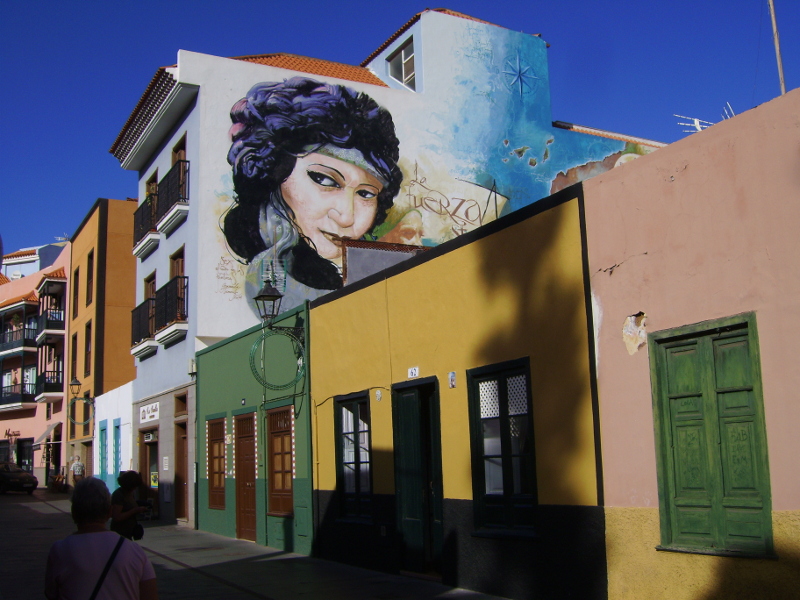 Coloured old town on rocky coast
But for someone like me, who loves "grown", lively cities with charm and atmosphere, Puerto is the most beautiful city on Tenerife. Although a whole series of hotel buildings have been built up to the centre and some quarters are dominated by them, Puerto appears like a characteristic, organic city with a heart, with multiple functions for locals and tourists. Especially the old town quarter with its narrow, shady alleys and palm tree covered squares has a charm that the centres of mass tourism lack.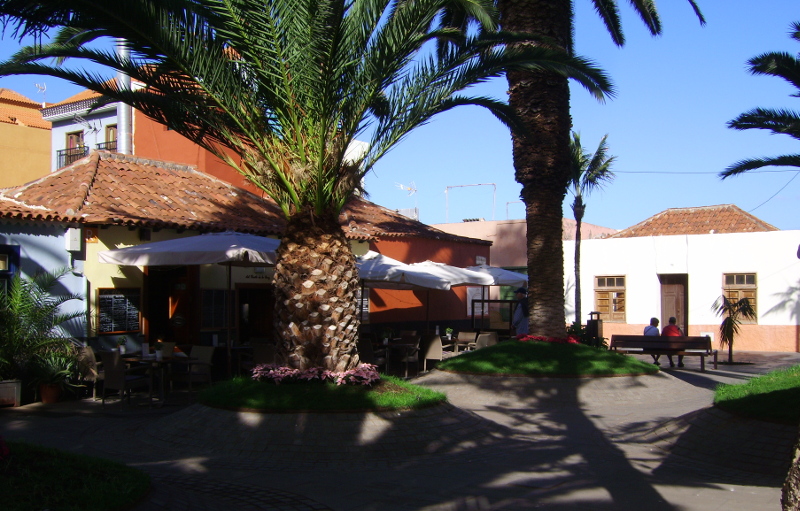 And everywhere you come across the rugged coastline again during your walk, be it at the small harbour (which offers a "mini-beach" in the middle of the city) or at the shore boulevard (here too there are small bays between the rocks, which are intended for bathing). There are pleasant cafés and restaurants under palm trees, with a view of the surf or on the edge of the hustle and bustle, where locals and tourists alike take a seat for a quick espresso or a small refreshment.
Starting point for hiking tours
If you want to hike the mountain slopes west of El Teide, Puerto can be a possible starting point or at least the place where a local bus will bring you even closer to the start, as many (small) bus lines start here in the less developed western part of the island. Some route recommendations can be found on wikilocs.
Local tourist offices also offer various day trips. Not all of them are worthwhile, especially if you want to spend some time in the south of the island anyway. Because whale watching or even a crossing to La Gomera makes little sense from Puerto in one day and is relatively expensive. Even a bus tour to El Teide is cheaper there. But the exploration tour through the western part of the island is good, for example at the dragon tree Drago Milenario in Icod de los Vinos.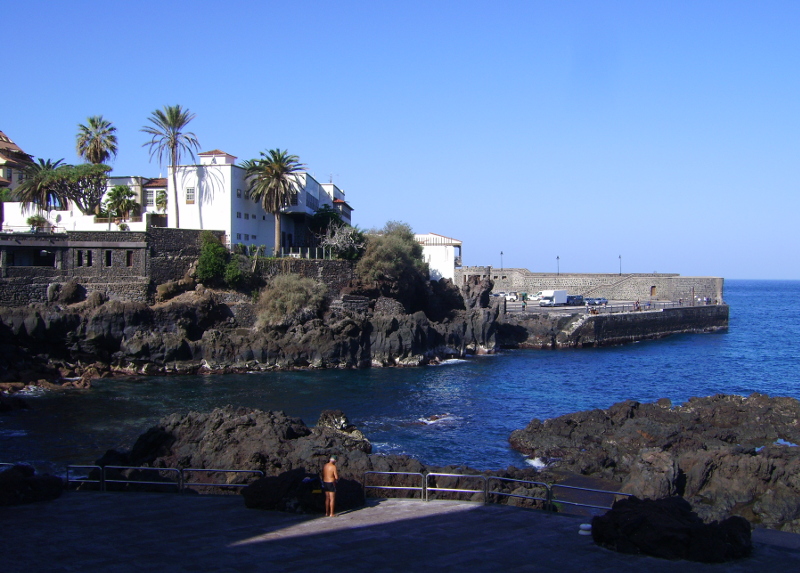 The larger beaches are located south of the centre, made accessible by a generous beach promenade.
On foot you can also reach two smaller beaches north of the city on a path through villa districts, holiday resorts and banana plantations and at the end with a steep descent down the coastal cliffs. Theoretically, there is a third beach behind it, which is intended for nudists, but unfortunately, during my last stay, the exit was closed due to danger of falling.
In Puerto there is the animal park "Loro Parque" also south of the centre on the other side of the promenade. Originally this was a pure parrot park (Loro= parrot), which has developed into a large zoo. But those who are critical of zoos should refrain from this visit. In the meantime, dolphins and even orca whales are kept for shows. This alone makes the lack of space for wild animals in the narrow enclosures unacceptable. A critical visit report on Loro Park can be found in the german Magazin ZEIT online from 6.10.2019.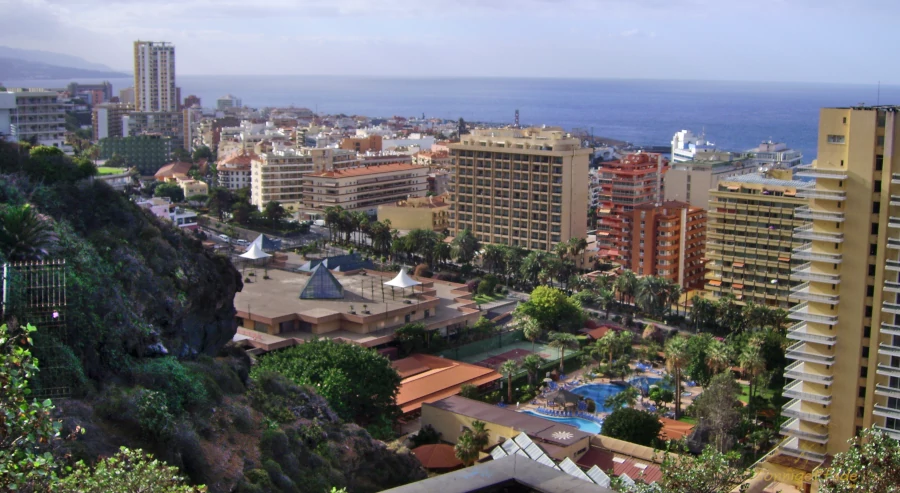 Sea side resort Costa Adeje
The main destination of the bathing tourists is the south coast of Tenerife. There, as described, it is, on average, much warmer than in the north, so that even in the European winter there are bathing temperatures. Furthermore, the wind hits less frequently and does not cause beach closures. And the beaches are wider, as the land is flatter towards the sea. Accordingly, there are many tourist accommodations in sea side resort Costa Adeje. Hotels, resorts and apartment complexes are built close together up to the mountains. Everything is tailored to the wishes of tourists, an urban centre with an orientation to the needs of the locals is only rudimentary. The "locals" have long since cleared the field and left it to the sun-hungry people from the European North.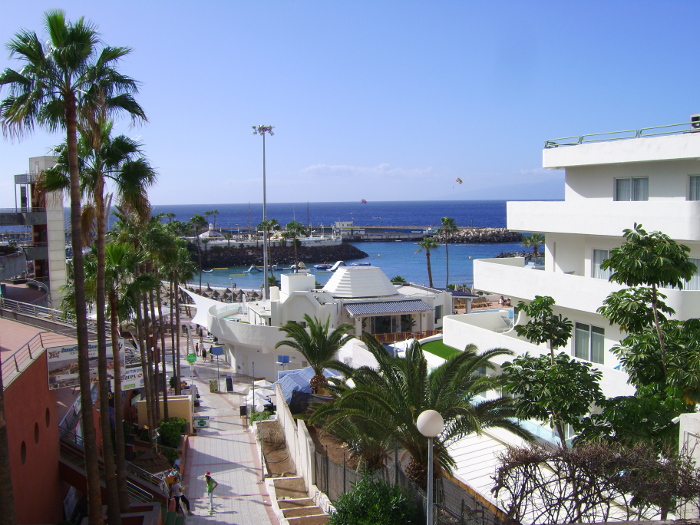 So you will only find there in Costa Adeje what means to satisfy the needs of tourists, authentic life of Canarian people is not to be expected.
Making clever use of economies of scale of mass tourism
Nevertheless, this place also offers you some possibilities, so that a few days stay is definitely worthwhile. In the off-season in Costa Adeje sea side resort is always a surplus of rooms, so that – apart from budget accommodation – it is easy to find a place to stay that will meet your demands on price and comfort.
A few days of sun and beach are sometimes not to be despised. Whereby you can also have this more quietly in the north of Tenerife e.g. at Playa de las Teresitas. But sometimes I still enjoy for a short time to watch this bather turmoil and to observe what others understand by a successful holiday. Party is of course always possible here in Costa Adeje, there are big discos and smaller clubs where then half of Europe meets.
Or the Siam-Park, a water – amusement park … for all who like that.
Experience nature at Teneriffe island
The Teide – active volcano and highest mountain in Spain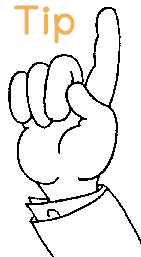 An advantage of Costa Adeje is that there are enough guests who want to go on excursions, so that you can find very nice organized offers. In front of it there is for me the bus tour to El Teide*. If you have not planned several days anyway and want to hike the mountain, this is a practical alternative.
You will at least be picked up near your accommodation and then you will start in the morning. Once again the hint: It is cold on the mountain! Even if in Costa Adeje 27°C are measured, at the summit there are still only 4-8°C and there is almost always an icy wind blowing! Therefore you should pack warm clothes. Together with the altitude, the influence of the weather often makes unprepared tourists collapse. Unfortunately, the mountain rescue service of Tenerife has regular operations because of visitors who are badly prepared for the mountain tour.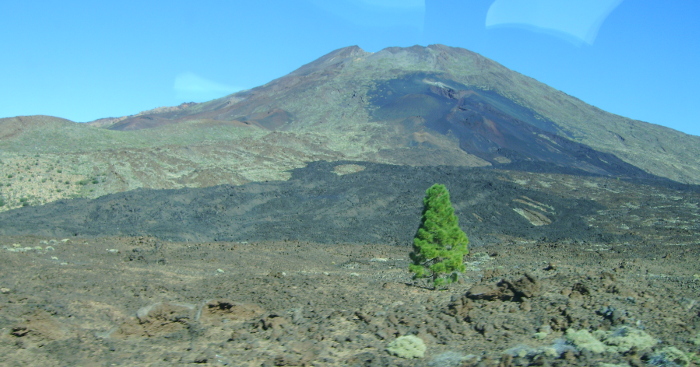 Rest at the souvenir shop
Usually there is a stopover in Guia de Isoria, a small town on the mountain side, where there is a rest area with a large souvenir shop. It is quite pleasant and for half an hour you can take it (I am not a friend of "coffee rides"!). The offer are traditional products from the regions of Tenerife, from liqueur to honey, azuelas (decorative tiles e.g. with house number), knitwear etc., plus a quick snack for a small refreshment. Attention – this is the last shopping possibility for the day!
Variable mountain vegetation
Afterwards the bus winds its way up the mountains over endless serpentines. On the one hand you have a beautiful view over the southern coast, the Atlantic Ocean and as far as the nearest neighbouring islands La Gomera and La Palma, on the other hand you can see the changes in the vegetation and the soil structure or rock. In the beginning the earth is mostly clay and sand, further up more and more pebbles come to light, angular porous rocks of volcanic origin. At the same time, the vegetation changes from varied tropical plant diversity (with the south being relatively dry and poor in vegetation) first towards conifers and sparse pioneer plants. These then become smaller and smaller, with more and more lichens and open landscapes and little vegetation.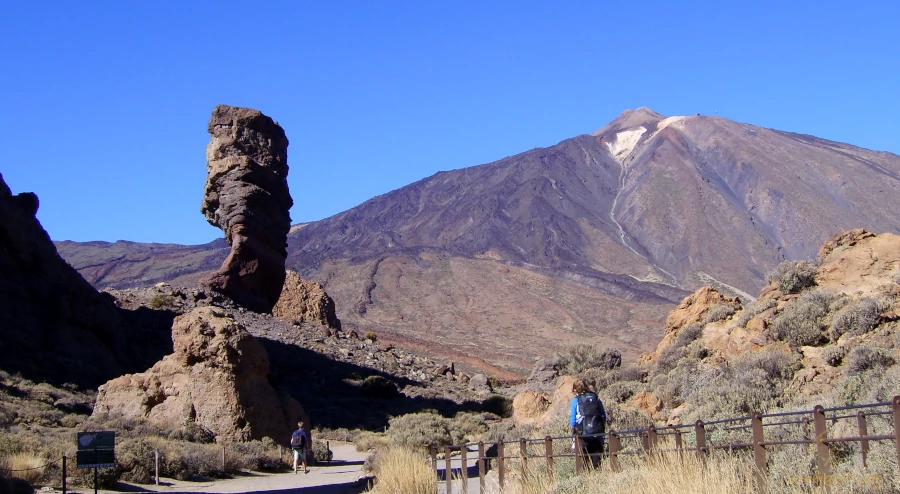 Colourful moon landscape
And finally, you gain a clear view over vast plateaus – a lunar landscape of differently coloured rocks, which you can see the few decades of their appearance on the earth's surface, ejected from the volcano or poured out as a tough lava flow and solidified. Above them, the volcanic crests rise with the El Teide as the highest outstanding elevation of Tenerife (3715m). The Teide is oftenly surrounded by a wreath of clowds and its peak rises above it. On this plateau, the bus stops again at a rock formation that protrudes from the plateau like remains of a wall. From there, there is a good view to the Teide summit, a place for nice pictures about the volcanic landscape with the mountain in the background.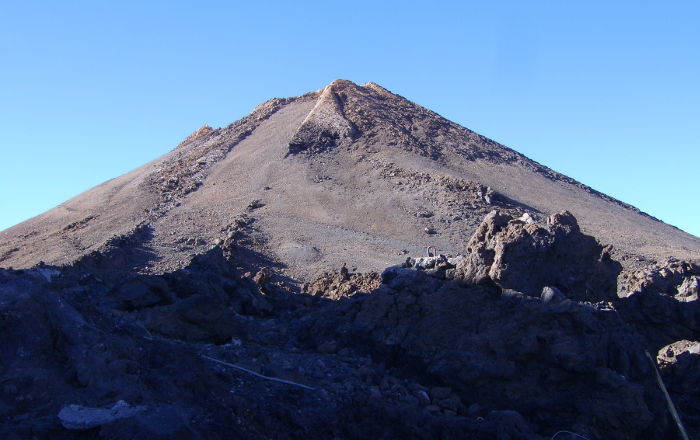 With the cable car towards the summit
Afterwards the journey continues to the "valley" station of the cable car. There is no talk of valley, but here all roads end on the way up. There is enough time to take the cable car up and have a look around for a while. For the ascent to the Teide summit (still about 300 height meters) there is not enough time – you need a special permit for this anyway or the number of "summiters" is limited. This is monitored, the hiking trail towards the summit is secured with a turnstile and control posts.
But it is also so impressive – you are practically standing on an active volcano. The debris still seems warm – although the air is blowing icily around you – and sulphurous vapours are rising from crevasses. It's like on the moon – colored rocks in every direction, almost no vegetation, when clouds pass by, then mostly below you, from a distance the ocean glitters – you see yourself on a rocky outcrop in the middle of the sea. In eastern direction you can see Gran Canaria, southern La Gomera.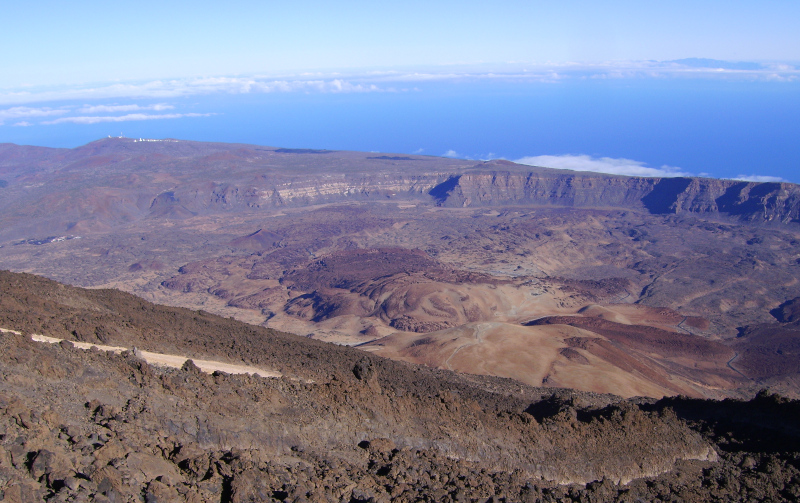 The San Andrès Biosphere Reserve on the Northern Peninsula of Teneriffe
Easy to reach by city bus from Santa Cruz de Tenerife, the Biosphere Reserve (BSR) is located in San Andrès on the Anaga peninsula. The beach Playa de las Teresitas is practically in the middle of it. Unlike most beaches in Tenerife, which have black sand due to the volcanic activity, this beach is yellowish white. Because it is regularly washed up with sea sand.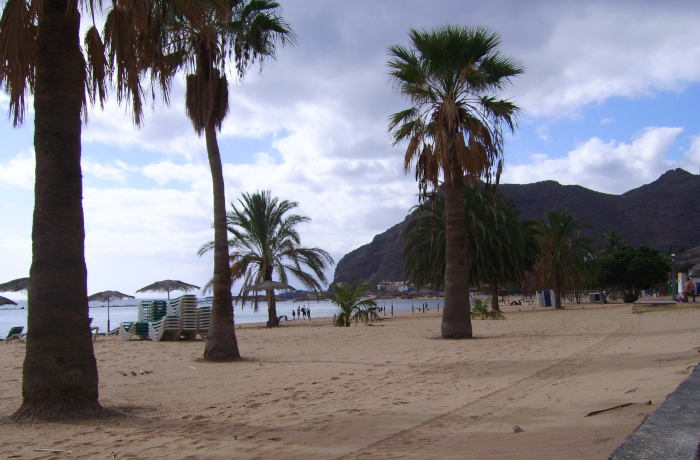 As usual, the biosphere reserve is divided into different zones: Core zones, which are total reservations dedicatet do undisturbed natural development. Development zones in which, in line with the declared protection goals of the BSR, human intervention is still taking place to end earlier uses or to control desired near-natural developments.
And finally the buffer zones, in which human activity also continues, but with concepts that correspond to the global objectives of the BSR. For biosphere reserves are based on UNESCO's 'men and biosphere' programme and offer development opportunities for people in harmony with natural developments. Naturally, the BSR can be explored on the Anaga peninsula and this is how you can get to know this beautiful, tranquil northern tip of Tenerife.
Pilot whale watching
Whale-watching is another great day of activity. This is available from various providers* from the port of Costa Adeje, but you can also be picked up from your accommodation if you book in advance. To avoid disappointment – there is the offer with a sailing – catamaran, which is shown on advertising flyers under full sails. However, we do not sail, everything is just diesel.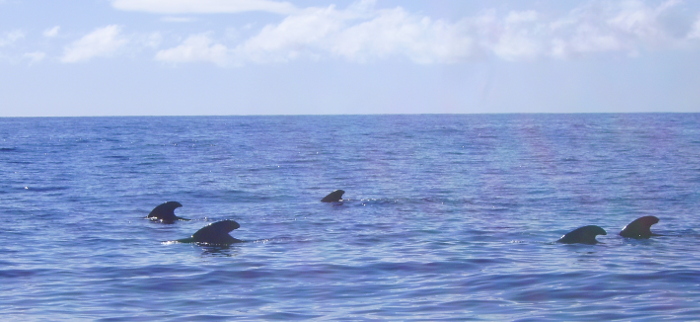 There is a group of pilot whales practically constantly off Costa Adeje and Los Cristianos. The rift in the strait between Tenerife and La Gomera is considered a unique meeting place for these small whales, which is not observed anywhere else in the world. This hotspot is approached and circumnavigated by the tour operators. Pilot whales are very similar to dolphins, with the dorsal fin being rounded and angled backwards like a Jacobin cap in Robespierre's time.
Apart from this encounter, you will get a small impression at sea and the view of the island from the perspective of sailors.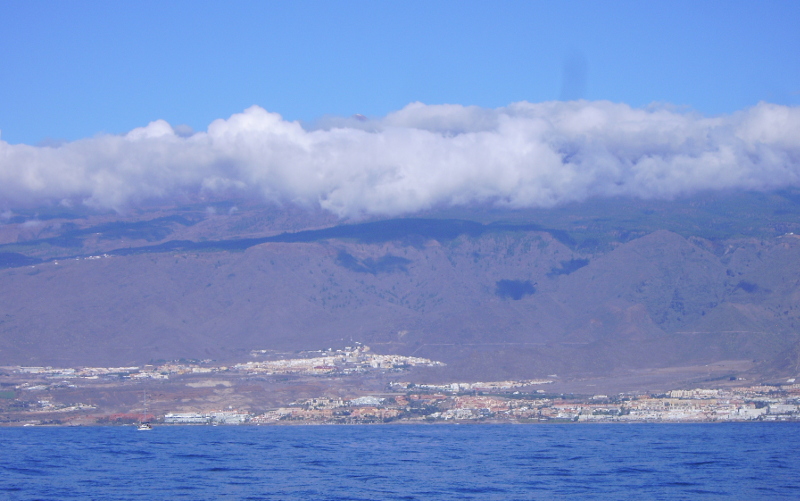 At least some of the tour operators then head for a rocky bay a little off the beaten track, where you can swim from the boat or (if you have your equipment with you) snorkel.
Day trip to La Gomera
Day trips to La Gomera* are also offered. In the south, you can practically always see this smaller island – if you are not in the bright sun. Nevertheless, a day is really nothing, you can just manage a stroll through San Sebastinan de la Gomera. If you have enough time and no permanently booked accommodation, I rather recommend you to take the ferry (from Los Cristianos harbour) on your own and spend several days there. La Gomera is in large parts a nature reserve and has a quiet, very pleasantly relaxing character compared to the quite busy Tenerife. Otherwise, the effort of the crossing is in no relation to the short time there.
[Contains advertising]
Tenerife Travel Tips
The island Tenerife belongs politically to the national territory of Spain. It is the largest of the Canary Islands and lies in the Atlantic Ocean off the African coast of Morocco or Western Sahara. For Europe, the Canary Islands are the only area with daytime temperatures above 20°C all year round.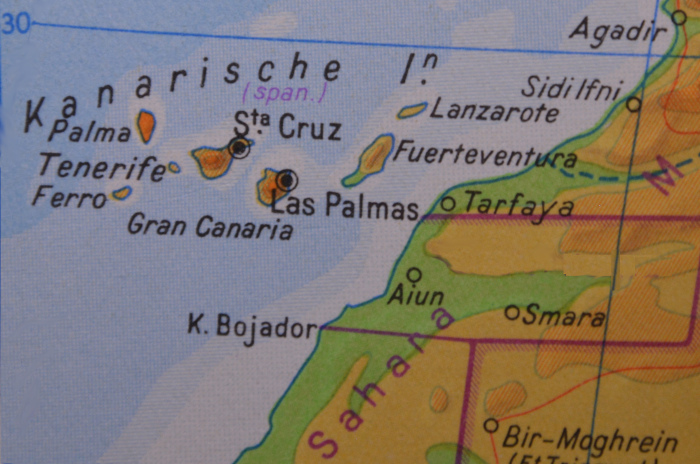 Tenerife climate and travel time
The Canary Islands advertise as "Islands of eternal spring". This fits for the cooler 3 seasons, but certainly not for the summer. Anyway, Tenerife is a recommendation for all those who do not have much to do with grey autumn days and wet and cold winters. Sure, it can be overcast for a few days, cool winds blowing from the sea or heavy rain – after all, the islands are located in the middle of the Atlantic Ocean. But so far I have experienced very good weather and found the one or two rain showers a refreshing change.
Between Atlantic and Sahara
Tenerife is divided into two parts – the north, i.e. the line Puerto Cruz/ Santa Cruz and above, is exposed to the NE trade wind and is quite a bit cooler, wetter and influenced by the Atlantic north. On the other hand everything is greener and more varied. However, one must always expect to be submerged by hot and dusty winds in a breath of Sahara. Because this influence is noticeable up to the Canarian Islands.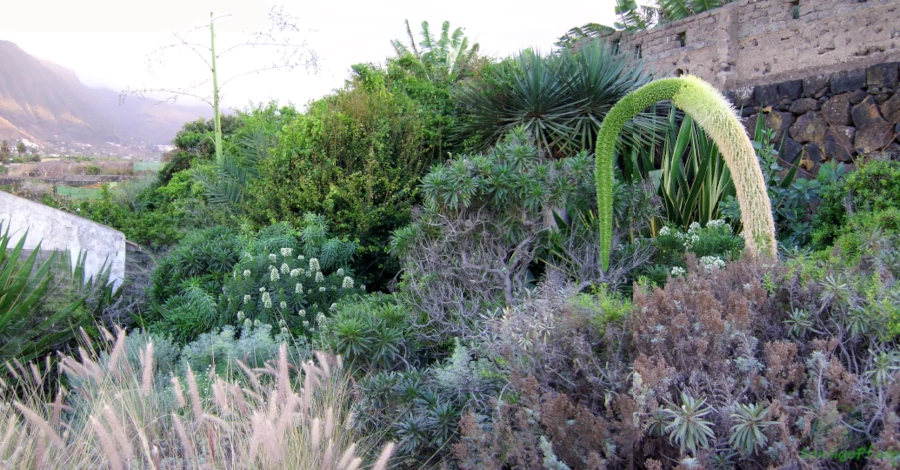 For autumn and winter I recommend you to take a light jacket* and a thin sweater* with you. Even in the narrow streets of La Laguna at only 500m altitude this can be useful. If you want to visit the Piko el Teide, and I highly recommend it!, you will need them anyway. Because up there, even though the valley has 25°C and more and pure sunshine, there are still only 5 -8°. Many have already underestimated that…
In the south you can already feel a touch of tropical air. It is clearly drier, a few degrees warmer and less often cloudy or rainy. Even in December there are warm nights and day temperatures of 23-28°C. So especially for the southern region suitable sun protection is highly recommended – light T-shirts*, sun hat* and sunglasses*.

Time zone of Tenerife
In Tenerife it is world time (UTC), practically the time from the 0-meridian in Greenwich (UK). Compared to Central European Time (CET), there is a shift of (-) one hour. Differences can be caused by daylight saving time. To compare the current time at Tenerife see the clock left.
Money in Spain
As in Spain in general, the €uro is also valid in Tenerife. This means that you can get money everywhere at the cash dispenser, just like in the Euro area. If and in which amount you have to pay fees for the payout depends on your bank. So far there were – in contrast to Mallorca – no extra – machine fees. Otherwise you can pay directly with your credit card in many places. But then you should consider that at least your bank knows about your trip very well. Think of your secure wallet.
Arrival at Tenerife island
For EU citizens, an identity card or passport is sufficient for entry. As Tenerife is a Spanish island and part of the Schengen area, there are usually no controls even when travelling within the EU.
If you are a citizen from outside the EU Schengen – States and you do not have a Schengen – Visa, see entry regulations to Spain on the pages of the Spanish Embassy of your country.
Small cruises by ship
Tenerife can be reached by ferry (or by cruise ships) from the Spanish mainland as well as from other Canary Islands. The departure from Spain can take place in Huelva. Travel time is by ferry approx. 36-38 hours. In Tenerifa the port of the island capital Santa Cruz de Tenerife is approached. This is also destination of the ferries of Gran Canaria, the second largest Canary Island, the island La Palma as well as Funchal on Madeira. Ferries to and from La Gomera and El Hierro, two of the smaller Canary Islands, operate from the port of Los Cristianos on the southern tip of the island of Tenerife. Your ferry connection between the Canary Islands you can check and book online with omio*.
Air traffic
Otherwise, the island of Tenerife is integrated into European air traffic. As it is a popular holiday destination like all Canary Islands, there are regular flights from many airports all over Europe to and from Tenerife. There are two airports -Tenerifa North and Tenerifa Sur, whereas holiday planes tend to fly to the southern airport. The main seaside resorts Los Cristianos and Costa Adeje and many smaller ones are located in the south. The airport south is also served by low-cost airlines such as easyjet*.
It is however not a bad idea to look for favorable flights with a tour operator*. The remaining places of vacation flights are offered openly. Such a machine can be somewhat more comfortable than low-cost airlines, because the legroom is larger. Since Tenerife is a popular destination, it is worth looking for such places. The flight time of five and more hours from Europe speaks for a little more comfort on the journey. I recommend to take the eReader* with you for the long flight time – preferably fed with a new novel*.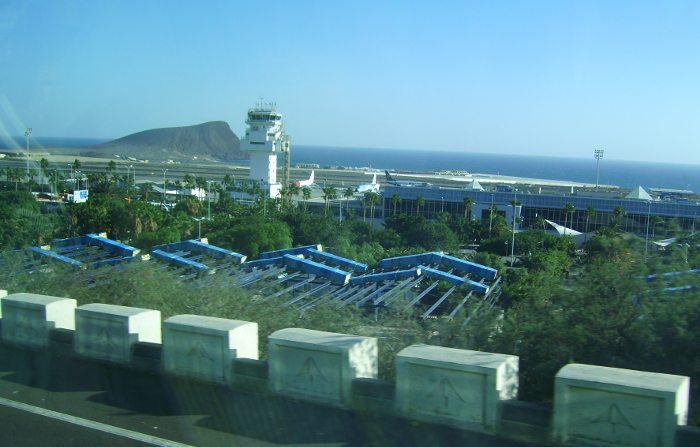 If you don't want to or can't spend around 37 hours on the ferry, the only way to get to the island is by plane. Then you should at least make sure that the climate damage is compensated via atmosfair or a comparable programm in your country. For a return flight from Leipzig (IATA-Code LEJ) to Tenerifa South (TFS) for instance, a 5 hours flight, 1118kg CO2 are released per passenger, the compensation at atmosfair is 26€.
Public transport at Tenerife – local and regional
Like many regions in Spain, Tenerife has a well-developed and inexpensive public bus system. In this respect you can really limit the use of rental cars or scooters to a minimum to get to really remote corners. The island transport company is TITSA. On their web-site you can find timetables and fare information with current status in Spanish and at least also in English. Besides the airports, Costa Adeje, the island capital Santa Cruz de Tenerife and Puerto de la Cruz are the most important central transfer points. Between these there are also express lines without further stops at least every hour. And from these stations, one gets then to countless further stops all over the island.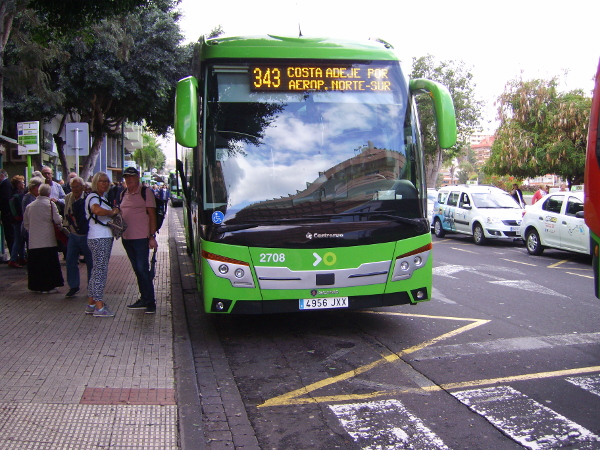 The bus prices are moderate and the bus service is also popular with locals. Normally the driver pays, only on very big bus stations there are counters. According to my experience, the bus drivers are always friendly and helpful and also issue tickets, although there is a central cash desk. Large pieces of luggage usually have to be deposited (themselves) in the luggage compartments under the passenger cabins. Good to know – the central bus station in Santa Cruz is not called Central Bus Station, but Intercambiador. Often only this name is shown on bus schedules and on the buses.
In the larger cities there are city bus lines. I used these in Santa Cruz/ La Laguna. So you can e.g. simply take the city bus from Santa Cruz to the northern suburb San Andrés to go swimming at the beach Playa de las Teresitas. Between Santa Cruz and San Cristóbal de la Laguna a modern tram has also been running for about 12 years.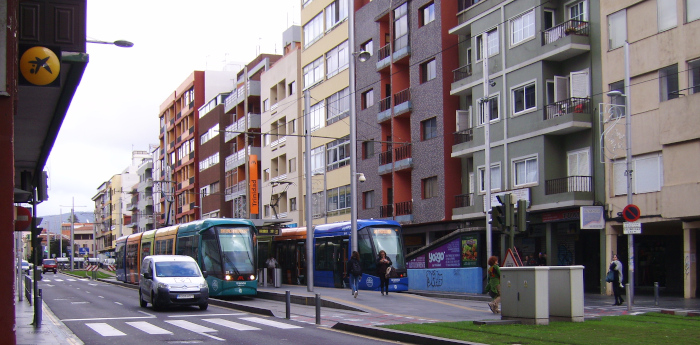 Of course, there are also taxis, but due to the completely sufficient bus service I never used them.
Almost up to the highest peak of Spain, the Piko de Teide, there is a cable car.
Accomodation at Tenerife island – Hostel, Hotels and Apartments
Of course, on a tourist island like Tenerife there is accommodation in all classes and in a wide price range. But there are still some regional differences. While in the south, the bed castles of the mass tourism dominate, complemented by resorts and (holiday) residences for bathing tourists, there is a differentiated spectrum of hotels, guest rooms, hiking hostels, fincas etc. in the interior of the country. You are sure to find the right thing for your taste and budget.
Especially out of season, it is easy to find accommodation on your own, even at short notice, and thus to be very flexible. This increases the attraction immensely! If I was looking for accommodation, I have done this comfortably online via booking.com* in the last years.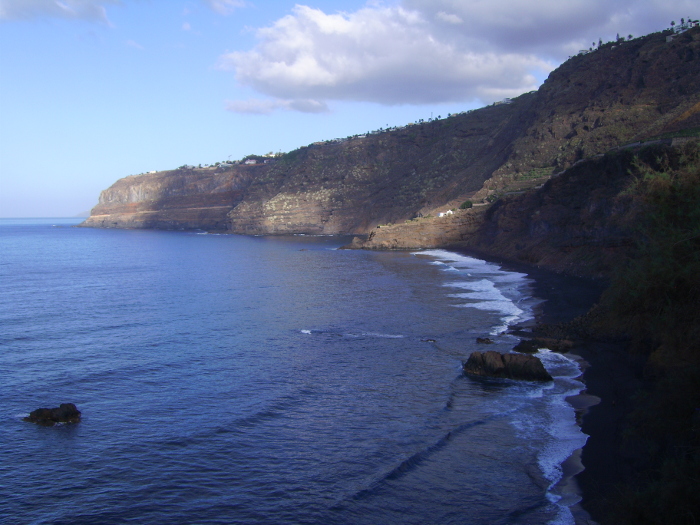 And since many northern Europeans like to escape the winter, some hotels and holiday resorts offer extra long-term rates for several months.
Budget – Accomodation
Budget accommodation is not so common in Tenerife. Hostels* and similar hotels are only available in the few larger cities like Santa Cruz*. The price for a dorm – bed is 17 up to 25€ per night.
And there are a few relatively simple hiker's houses, especially in the less developed western part of the island. Because Tenerife is not only a bathing island, but also has a lot to offer for hikers.
middle-class accomodation at Tenerife
In contrast, there are plenty of middle-class accommodations, especially in the south in the seaside resorts. This is the main part of all rooms that are offered everywhere.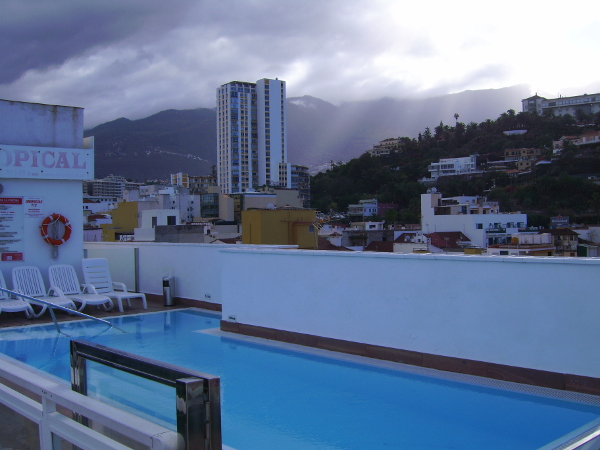 Hotels and Apartments in Santa Cruz de Tenerife
Home Bassou* is a holiday apartment (about 50sqm) in the center of Santa Cruz. Equipped with air conditioning, one living room and one bedroom for max. 4 persons. Bathroom with shower and fully equipped kitchen including washing machine.
Urban Flat* – a holiday apartment (75sqm) in Santa Cruz with 10 min walk from the bus station "Intercambiador". The TEA is about 700m away. A living room and two bedrooms, each with a double bed, are available. There is also a complete kitchen with dining area.
The Apartment in Santa Cruz de Tenerife center* can accommodate 4 to 6 people. Parking spaces are available. The TEA is about 1km away. Living room, complete kitchen, two bedrooms and bathroom are distributed over 80 sqm of living space.
The Monkey House* can accommodate up to 6 people in 3 bedrooms. This apartment is 83 sqm large and only 300 m away from TEA. One bedroom with a bunk bed. Two bathrooms with shower.
The Santa Cruz Luxe Apartment* offers comfortable accommodation with sea views on 60 sqm not far from the Auditorio de Tenerife. One bedroom with a double bed and a living room with sofa bed allow a maximum of four guests. Bathroom with bathtub and fully equipped kitchen.
Puerto de la Cruz Apartments
From La Perla* it is not far to the beach and the seawater pools of Puerto Cruz. Two people can enjoy their holidays on 38 square metres. Living room and bedroom, shower room with washing machine and balcony ensure a pleasant stay. In the kitchen there is a dishwasher. Also to the centre with many restaurants and bars it is only a few minutes walk.
The Superior Studio with Balcony* is also available for 2 people, just a few minutes' walk from the beach. Guests can feel at home on 45 sqm and with a terrace. Parking spaces are available.
The Apartment Puerto de la Cruz* is only 50m away from the beach. If that is still too far away, you will find an outdoor pool directly at the apartment. Up to 5 guests can stay in the three bedrooms. Families are welcome. 120 sqm room offer beside the living area a well equipped kitchen with microwave and two bathrooms with shower.
The Perfect Apartment* has a living area with 2 sofa beds and one bedroom. Fully equipped kitchen has a dishwasher and microwave. At the apartment there is a pool, rental bikes can be used. Breakfast in the apartment is possible.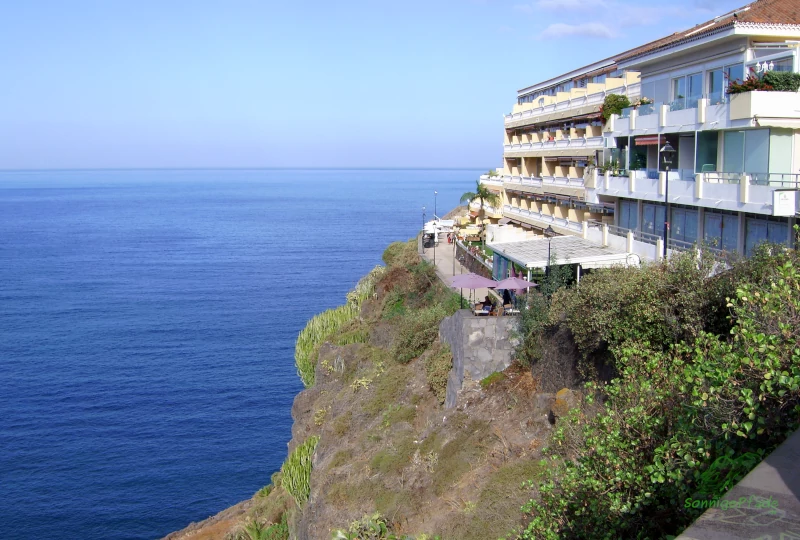 The Prime Homes Playa Jardin Studio* is located in the vicinity and with a view of Loro Park. A living room with sofa bed and a bedroom with double bed, terrace and garden offer space for relaxing hours. The large window opens the view far over the sea. Hiking trails start nearby. Parking spaces are available.
Various apartments close to the beach and with sea views can be booked via Calle Guajara, 1st Casa Playa Chica*. Family rooms are available.
The Guajara Modern Studio* offers a studio – apartment for 2 persons, only 300m from the nearest beach. Breakfast is offered.
The Agora in Puerto de la Cruz* is an apartment with living area and two bedrooms on 82 sqm, so that 4-6 people can find accommodation. The next beach is only 400m away. Bikes for rent are available.
Costa Adeje
The Beachfront Amazing Apartment* in Costa Adeje is located three steps away from the next beach. On 50 sqm it offers space for 2 guests in the bedroom and 2 more on the sofa bed in the living area. An outdoor pool with whirlpool and a fitness area are available.
Hiking, snorkelling and cycling are popular activities for the guests of Sunset Paradise Attic* in Adeje. The 73 sqm penthouse apartment is located 200m from the beach and offers a bedroom with double bed and a living room with sofa bed for 1 person. Bicycle rental, pool, spa and wellness center are part of the offer.
The Mareverde Apartment* with 63sqm has two bedrooms as well as living area with a sofa bed. Terrace and pool belong to the complex. The way to the beach takes about 12 min.
The Apartamentos Ajabo* in Adeje with sea view – terrace offer on 86 sqm space for up to 4 persons in two bedrooms. Well suited as family room. Parking spaces are included.
A little further inland with around 2.5 km to the beach are the Departamento Arentia*. There is room for 2 persons in the bedroom on 72 sqm and if necessary a sofa bed for up to 2 further guests. A kitchen with microwave and refrigerator, washing machine and bathroom are available. Parking spaces are available.
About 1.3km from the nearest beach is the Apartment Paradise Court* with 61 sqm, bedroom with double bed, living room and kitchen. The terrace and an outdoor pool can be used.
Luxury accomodation at Tenerife
Spread across the island, the luxury accommodations are in prime locations and offer special deals. These are not only always hotels, but also haciendas such as the Hacienda Cuatro Ventanas* in Los Realejos or the Villa Casa del Sol* in La Mantanza de Acentejo. Due to their proximity, these are ideally suited for visits to the cities of La Laguna and Puerto Cruz.
The individual modern villas of Casas Bioclimática Iter* in El Médano, a settlement 50m from the sea with designer houses that blend in well with the landscape, offer a special hostel on Tenerife. The beach is only about 10 minutes walking distance away. This settlement is energy self-sufficient.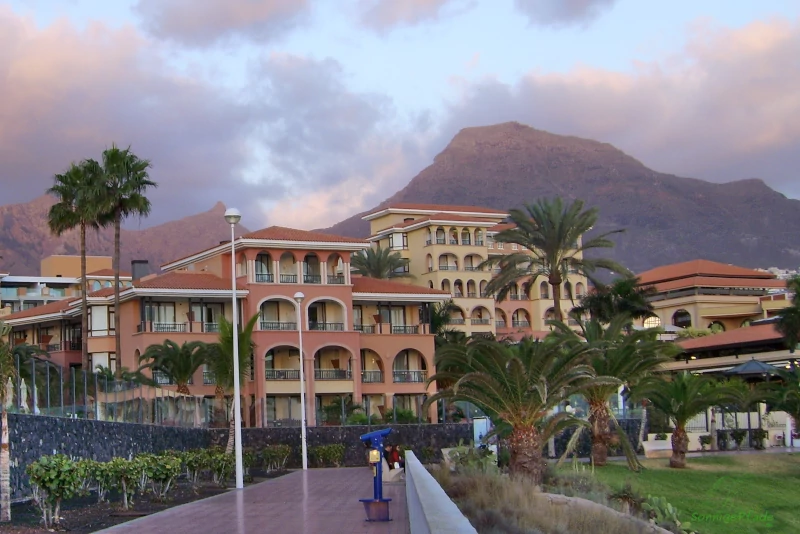 Especially for families with children or small groups, the holiday home Villa La Quinta* in San Miguel de Abona is certainly a good choice with a location only a few metres from the beach, its own pool and lots of space. The house offers four bedrooms, three bathrooms, a kitchen and terrace and is located about 24 km from Adeje.
If you would like to spend a few days in the island capital Santa Cruz and enjoy culture and city life there, the Exclusive penthouse in the heart of the city* is a welcome guest. This penthouse has 250 square metres of space for a maximum of 8 people in four bedrooms. (One room with bunk bed) Terrace, children's playground, balcony with sea view and garden are among the amenities. Parking spaces available.
In Puerto de la Cruz, the Hotel Botanico y Oriental Spa Garden* is looking forward to welcoming its guests. Sea views and views of Mount Teide, several pools and a spa area with Japanese sauna and Turkish baths (free access from 16 years of age), massages and aromatherapy – treatments are among the amenities. Several restaurants provide culinary delights. Family rooms are available. Parking spaces are available.
Wellness – Massage at Tenerife
Puerto de la Cruz – Thai, Ayurveda – Massage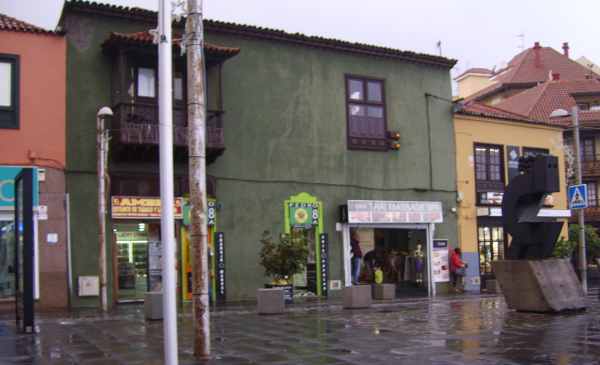 The best place to enjoy wellness massages is in Puerto de la Cruz. Here you can find several Thai offers. I also found a very good Ayurveda – Massage-Center. This is one of my personal best – the overall atmosphere as well as the massage itself was a pleasure. Meanwhile, with the same address (Calle Santo Domingo) only one Thai – Studio "Aroma" is shown. Around the corner (Calle Quintana there is also Thai – Massage)
I enjoyed the best Thai massage in a small studio (individual enterprise) also in Puerto in the old town. Everything clean and tidy, massage well done. (Calle del Lomo)
Ristta Thai Wellness is located at 8 calle Zamora
Santa Cruz – only few offers for massages
In Santa Cruz, unfortunately, I found neither Thai nor Ayurveda massages on site. Only a rather medically oriented massage centre offered me a "sports massage" on request. In the internet you can find the Nham Thai Massage Studio in Santa Rosa de Lima 20 with best ratings.
Costa Adeje
The Aranya Thai Massage Studio attracts in the Avenida Eugenio Rodriquez 235 | CC.Pueblo canaria local 107, 38660, Adeje with very good ratings.
Tenerife Guide books and walking maps
The Berlitz pocked guide Tenerife* is a great guide book from Berlitz publishing. It is available as eBook. You can use it on an eReader, smart-phone or tablet with an eReader – app.
If you want explore the Tenerife Island by foot, I recomend you the Book "Walk! Tenerife"*. You will find a lot of routes from the small costal stroll in the evening to the high altitude hike through the mountains.
For your walking tour through the Tenerife Island you can use also the Hiker's map Tenerife*, printed on a durable weatherresistant paper for hard conditions.
Winter in Tenerife and tell about it? Use your social media channels!
Were you able to concretize your individual travel plans with the travel tips for Tenerife? Then I would be happy if you recommend the page and share the link via your social media channels. Thank you!
As a littel summary, here a little "Tenerife – FAQ":
Where is Tenerife located?
Tenerife is located in the Atlantic Ocean about 290km west of the African coast (Morocco). It is the largest island of the Canary Islands archipelago.
How big is Tenerife?
The island of Tenerife has an extension of 2.034 km2. The length from south to northeast is a little more than 83km, the longest distance from east to west is about 54km. With 918,000 inhabitants Tenerife is the most populous Canary Island.
Does Tenerife belong to the European Union?
Although Tenerife is geographically assigned to Africa due to its location, the Canary Island politically belongs to Spain and thus to the EU. Spain is a Schengen area without internal border controls, so there are no controls when entering Tenerife from a Schengen country. An identity document (passport or identity card) is nevertheless necessary, since airlines and ferry companies must check the identity at boarding.
In which time zone is Tenerife located?
Tenerife is in the time zone of Western European Time. This means a time difference of – 1 hour compared to Central European Time (CET). Without daylight saving time, the time on Tenerife is equal to the Meridian – Time (GMT) of Greenwich near London, which is considered as "world reference time" (Univeral time).
What is the name of the highest mountain in Spain?
The highest mountain in Spain is located on the Canary Island of Tenerife and is called Teide summit or Piko el Teide in Spanish. It is 3715 meters high and is an active but dormant volcano.

Is a trip to Tenerife individually worthwhile?
Despite mass tourism with bathers in the south, an individual trip to Tenerife is worthwhile. Cities like La Laguna (world cultural heritage), La Orotava or Puerto de la Cruz have their charms. The archaic mountain regions entice to extensive hikes in the mild Canarian climate. Remote high quality hostels allow individual relaxing stays away from the tourist crowds.
How long does it take to fly to Tenerife?
The flight time from Leipzig airport is about 5 hours. From other cities in central Europe correspondingly shorter or longer.
Who flies to Tenerife?
To Tenerife mainly fly the vacation airlines, but also low-cost airlines such as easyjet*.
What is worth seeing in Tenerife?
Tenerife offers above all a varied nature – rugged volcanic slopes in the south with little vegetation, the highest mountain in Spain (el Teide, 3718m), mountain trails invite you to hike, a biosphere reserve on the Anaga peninsula in the northeast. In addition, there are historic cities like Puerto de la Cruz, La Orotava or La Laguna (World Heritage Site) with a long history.
What can you do on Tenerife?
Swimming, of course – basically all year round. But also hiking in the mountains, explore cities, discover the island – nature, make a trip to the Teide summit, watch pilot whales … In the south, a theme park attracts, near Santa Cruz the – controversial – Loro Park, which was originally a parrot (Loro) – Park, but now even whales and dolphins holds and shows.
Why is Tenerife so popular?
The Canary Island Tenerife offers "eternal spring" – even in winter there is a mild climate with temperatures around 20-25°C, in summer it is not too hot due to the Atlantic winds (northeast trade wind). Many beaches and a good tourist infrastructure with accommodations of various quality and price ranges make traveling on Tenerife pleasant and individually organized. Nevertheless, mass tourism does not dominate the whole island – in the northern regions there is also quite normal life with cultural offers for the locals and tourists without colorful animation worlds.
Does Tenerife have white beaches?
Usually the beaches on Tenerife are dark, almost black, because they are made of volcanic sand. North of the island's capital, Santa Cruz de Tenerife, there is Las Teresitas beach, which is formed by white sand. This is washed up from the sea off Tenerife. The beach belongs to the Biosphere Reserve of the Anaga Peninsula.
---
Advertising
Reference to *advertising links
The links with * are so-called affiliate links. If you go to a shop page and buy something there, I get a small commission. There are no additional costs for you, because the commission is already included in the pricing.
Source of product pictures: Vendor/ Producer